I'm getting real. Not that I'm not real on a regular basis, but I'm stripping down today. As you know from my promo push, ICE HOT releases on Tuesday. What many don't know is the reason why it's such a big deal for me. Because this has been a long journey. Over a decade in the making. True, ICE HOT is my seventh novel to be released, but it might never have been. Because I stopped writing for several years.
Here's where I get personal. My eldest was 18 months old when we suspected Autism. By the time my youngest was born, we were actively pursuing diagnosis and treatment. Getting one of our children diagnosed with autism early was a battle. I fought for him to be tested and diagnosed early. I fought the insurance company with appeals close to 300 pages long. I was (and still am) full on Mama Bear. It was and always will be worth it. Fighting for our kids is always worth it.
I was in a creative rut and felt like I'd never be published again. Honestly, that dream had died and I was mourning it, while fighting for our child. My one break was one night a month with a local book club. We would take turns choosing the novels, and during my month I chose A DISCOVERY OF WITCHES. Deborah Harkness and her amazing story made me realize how deeply I missed being creative. It was my outlet, my way to express every emotion I was feeling. That book, published by Viking under the Random House umbrella, inspired me to write again. I'm forever grateful for Deborah and Penguin Random House. So, being published by Loveswept, under the PRH umbrella is a dream come true, and so meaningful because PRH holds such a monumental place in my life.
Though I've published six novels, including my debut in 1007, I've always wanted to be published by a big five, by Penguin Random House, but now you know there's more to that story. So much more. It's personal. And I'm so grateful for the journey and everyone who has helped me and supported me along the way.
Life isn't easy. My husband and I often say nothing worth anything is ever easy. At least not for us. If you're in the same boat, keep sailing for paradise. I'm not going to pretend it's is sunshine and rainbows, but with the rain comes renewal. Find strength in it and persevere.
I wear a bracelet now that says, "I persisted." It's true. Is this the end of my journey? Nope. I know there's so much more in store. Because I will keep persisting. And I hope you will, too.
If you ever feel like your dreams are dying, please think of this and persist. If you ever feel invisible, or like you won't succeed, please persist. If you compare yourself to others, please don't. I know it's easier said than done but this is your journey. Own it. Commit to it. Persist.
Please forgive my shameless countdown promo. This book, ICE HOT, means so much to me. Allow this indulgence and, you guessed it, persist. <3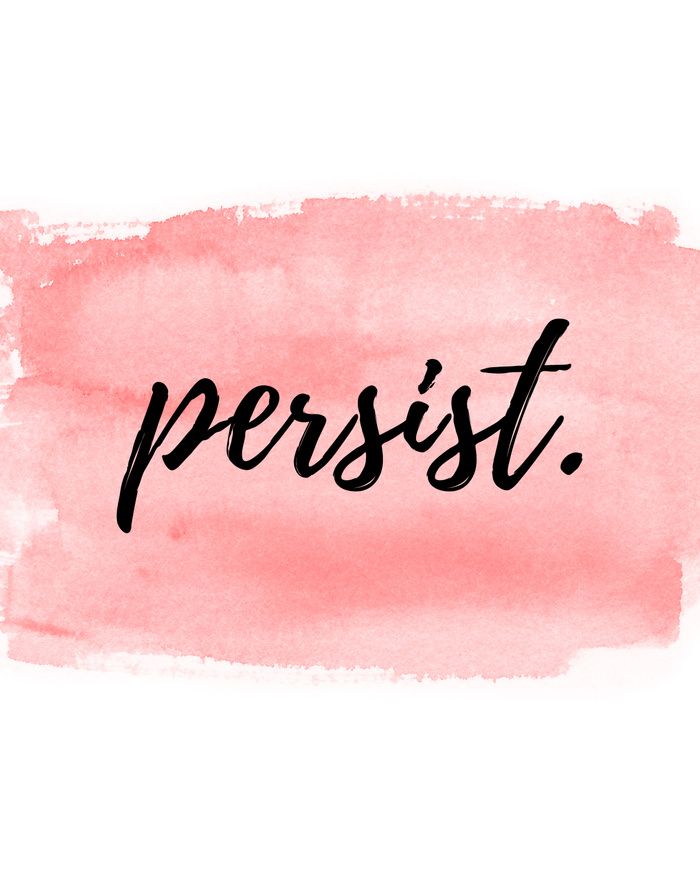 PERSIST IMAGE courtesy of Coral Art Print by HeartlandLettering | Society6