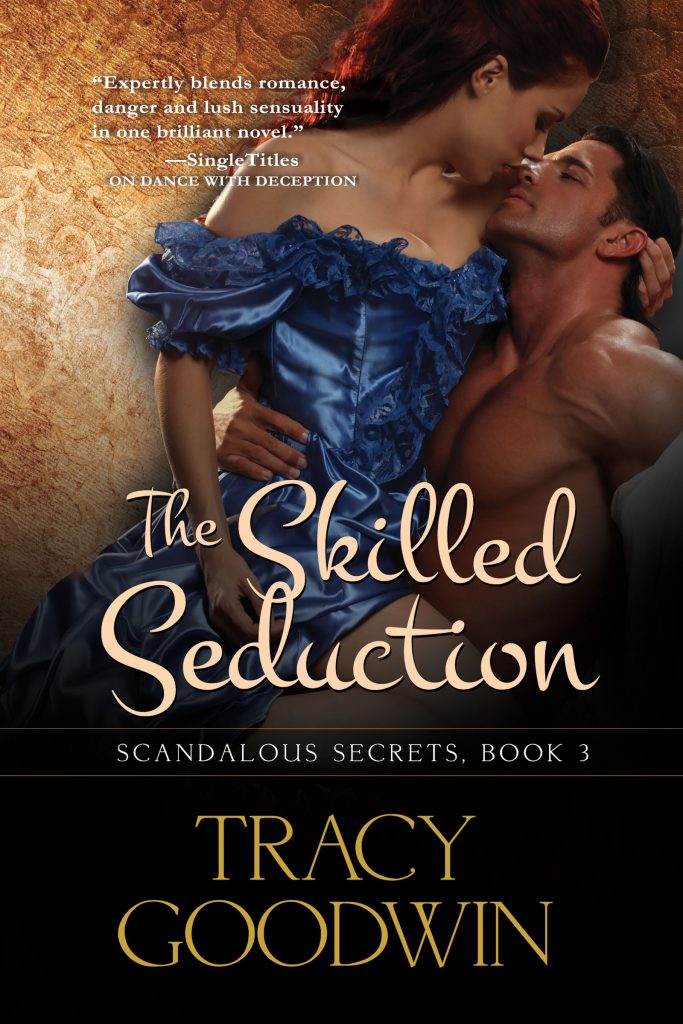 The Skilled Seduction - Scandalous Secrets, Book 3
Tristan MacAlistair hides behind a façade of well-bred manners and charm yet, hidden beneath the surface, lie treacherous secrets he will go to extremes to protect. However, he meets his match in Lady Victoria Montgomery, a woman determined to compel Tristan to notice her at all costs. Having loved Tristan from afar for years, Victoria plans an elaborate ruse in an attempt to make him desire her. Her efforts are successful but Victoria soon learns that Tristan isn't the man she once believed him to be.
In spite of Tristan's valiant attempts to stave off his attraction to Victoria, he experiences an overwhelming urge to possess her in body and soul. When she refuses his offer of marriage, Tristan resorts to drastic measures, determined to get what he wants regardless of the consequences.
Together, Tristan and Victoria must brave dangerous phantoms of his past fueled by vicious gossip and a formidable foe who places their family in grave peril.
What happens after the skilled seduction, when a man staunchly opposed to commitment discovers that he is desperately in love with his wife but fears that he has lost her affection forever?
Will Tristan and Victoria discover that their love is the greatest miracle of all before it is too late?
Published:
November 6, 2015
Genres:
Excerpt:
Listen to an audio sample of The Skilled Seduction here: