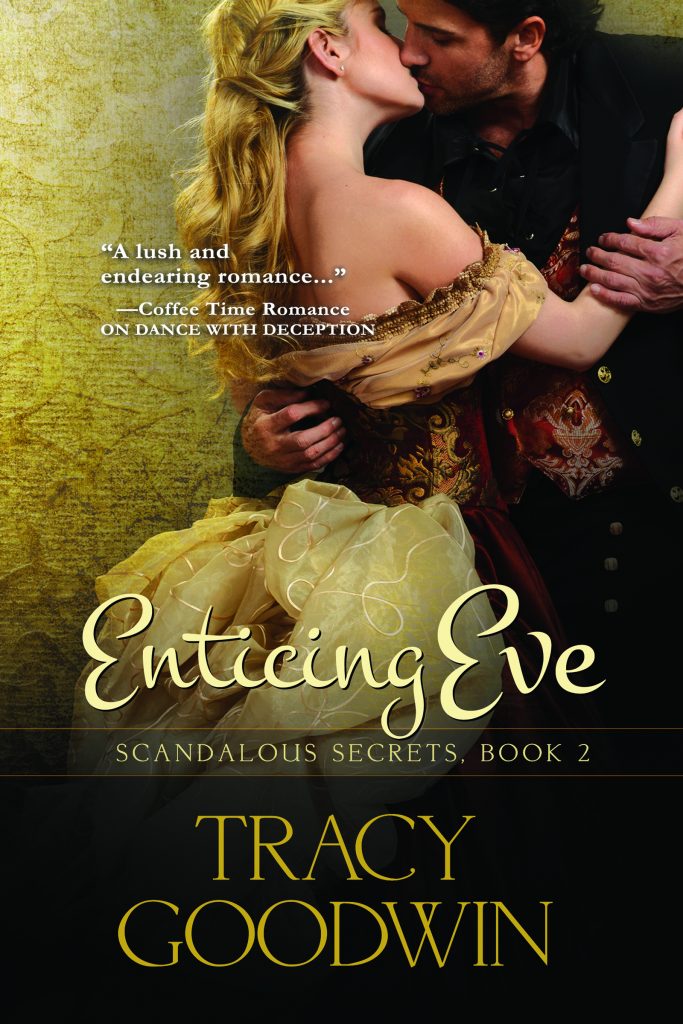 Enticing Eve - Scandalous Secrets, Book 2
Colin MacAlistair understands that the worst nightmares are conjured from truth. He is living proof of it. After learning a disturbing family secret, he flees England with one goal in mind: amass enough wealth to prove himself worthy of his beloved's devotion. Over the course of three long and bitter years, Colin indeed amassed a small fortune but his success came at a steep price ... his soul.
Eve Weston's faith in Colin was shattered by his disappearance and her life turned upside down by the horrific events that followed. She survives, becoming strong, independent ... and betrothed. When Colin returns at last, Eve is determined to remind him of what he so callously discarded by forsaking her and ensure he will regret it until his dying day.
However, in this battle of wills, neither can deny the powerful passion between them. As their attraction grows, so does Colin's intent to discover Eve's true feelings for him. Duty be damned, time has taught Colin to be ruthless and to fight for what he wants at all costs. Through his years in hell, he has become a master of it and there is much to hide.
Danger looms as Colin and Eve face their feelings for one another.
Will their love survive the evil that seeks to destroy them?
Published:
July 31, 2015
Genres:
Excerpt:
Listen to an audio sample of Enticing Eve  here: