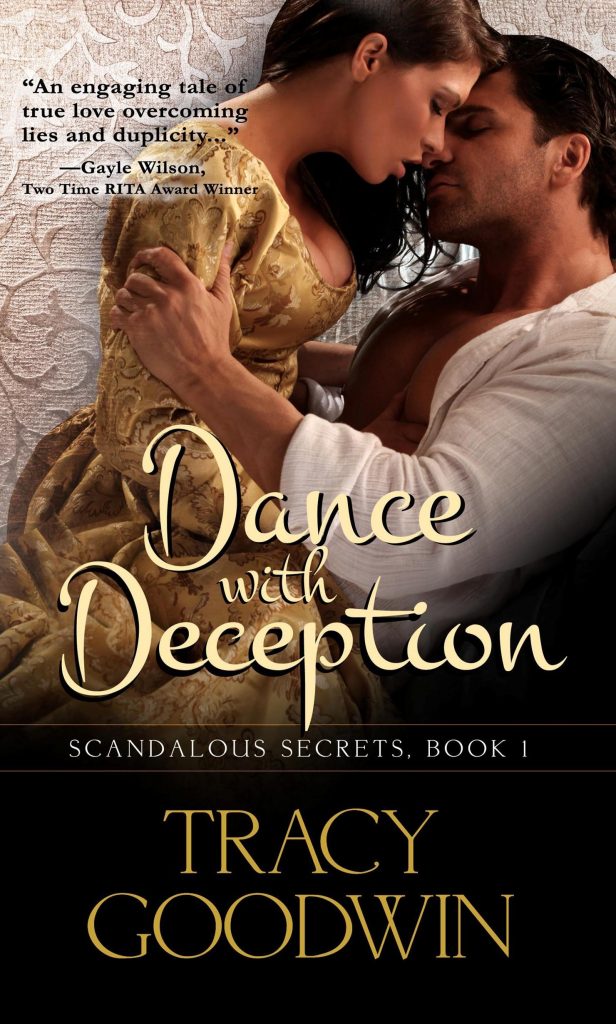 Dance with Deception - Scandalous Secrets, Book 1
Haunted by his father's sins, Sebastian Montgomery, ninth Duke of Davenport vows never to fall in love or marry until he encounters Gwendolyn MacAlistair and she consumes his thoughts. Sebastian wants her, and as he learned from his father, what a duke wants, a duke takes.
Gwen's father has arranged for her to marry a man she despises, the very man who shattered her fragile family. As she struggles witha desperate choice - honor her dying father's final request or alienate him by choosing her true love - Sebastian is forced to make his own desperate decision: trick Gwen Into marriage or lose her forever.
Sebastian and Gwen must confront the consequences of their actions and secrets so scandalous that they threaten to destroy all they hold dear.
In this dangerous dance with deception, who will die for love?
Published:
September 17, 2014
Genres:
Excerpt:
Listen to an audio sample of Dance with Deception here: